Request

your free
HubSpot portal audit
For a limited time, Novicell is offering a free, no-obligation HubSpot portal audit for anyone using the HubSpot platform.
Receive a comprehensive review of your portal for tool usage and performance in the form of a bespoke report, along with suggestions on how you can optimise your HubSpot portal to maximise your return on your HubSpot investment.
This HubSpot portal audit
is for you if you want to
What you can expect from our HubSpot audit
An in-depth overview report of your existing HubSpot Portal
Actionable recommendations for immediate improvements
A 30-minute call with one of our senior HubSpot consultants to discuss findings and recommendations
How our HubSpot
audit works

1. Audit preparation
We'll share a short pre-audit questionnaire with you to focus our attention on the relevant tools aligned with your business requirements and overall objectives for your HubSpot platform. We'll also sign a non-disclosure agreement if required.
2. Preparation call
We'll organise a quick call with you to touch base on the answers provided in your pre-audit questionnaire. We'll only use this time if the need arises.
3. Conducting Portal Audit
One of our senior HubSpot consultants will review your portal and develop a list of actionable recommendations on how you can make improvements.
4. Audit Presentation
Finally, we'll walk you through our findings and recommendations on a 30-minute call, after which we'll share your custom HubSpot audit report with you.
Optimise your portal for usage and adoption
We'll evaluate how much of your existing HubSpot platform is being utilised effectively, and align our findings with your specific business objectives when rolling out any changes to your HubSpot setup. Unfortunately, too often we see companies failing to receive the full value out of their HubSpot platform. This is due to a lack of product usage or adoption. With our in-depth HubSpot audit, you'll get a breakdown of features and tools available at your teams' disposal, so that you can achieve your business objectives with the HubSpot platform.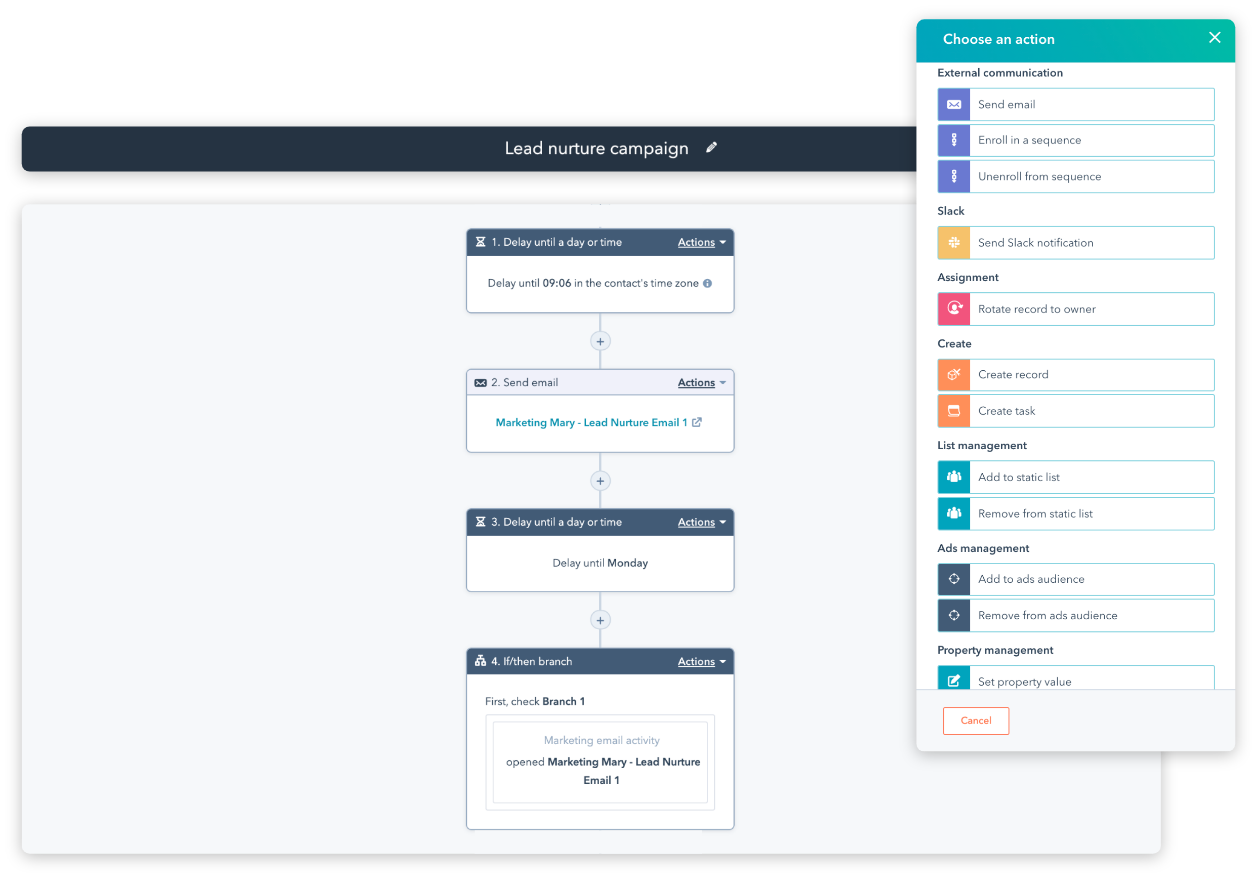 Gain industry insights from our experts
As a Platinum HubSpot Solution partner, we'll help you to extract the necessary information from your HubSpot portal, analyse it and compare it against industry benchmarks. We'll then provide you with actionable insights for future growth.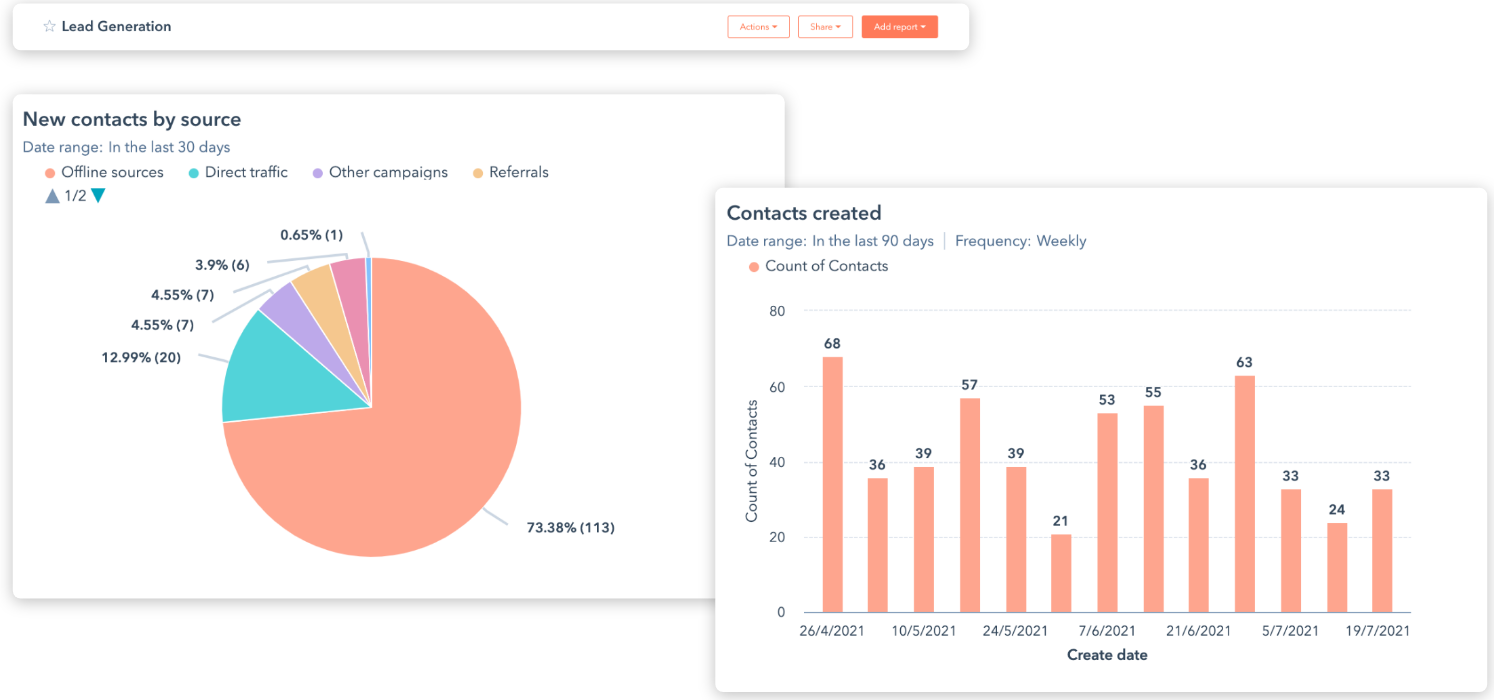 Maximise your return on HubSpot investment
Create a powerful platform that supports your business growth and specific business requirements / supports your specific business reality. Our team of HubSpot consultants will uncover existing challenges and opportunities to help your HubSpot portal perform better, and your business grows faster.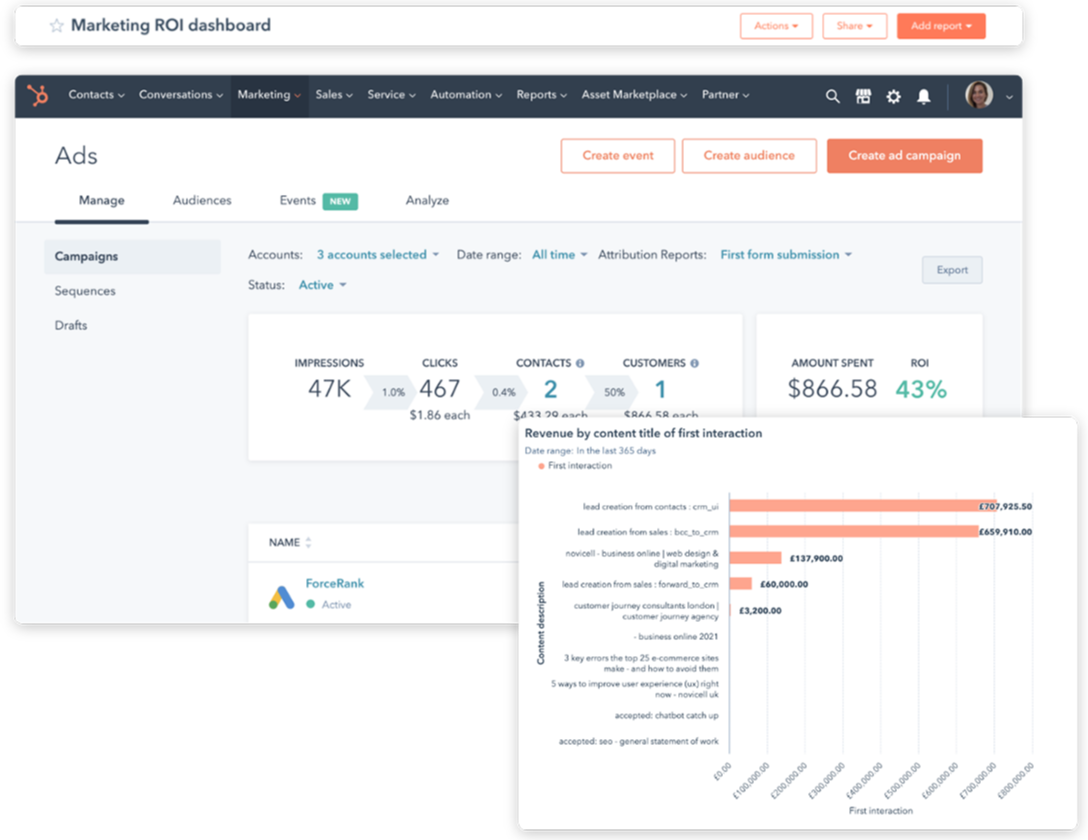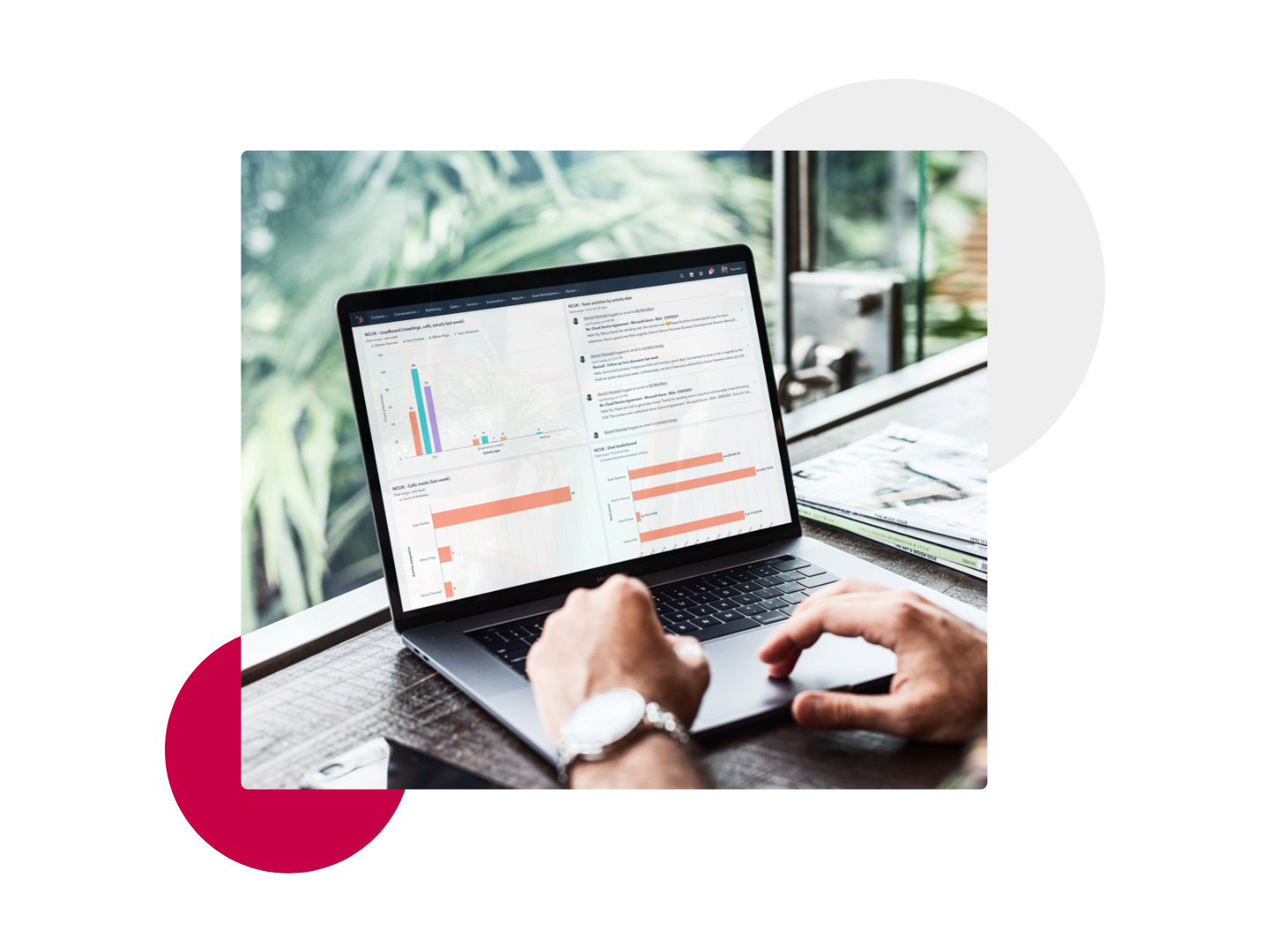 Are you a frustrated HubSpot Sales and CRM hub user?
Our HubSpot portal audit will provide you with actionable insights on how you can achieve your sales objectives, improve product usage and overcome any frustrations you may have with the HubSpot CRM platform.
We'll analyse the following sales tools: email templates, pipeline, documents, contact and company management, meeting scheduler, sales analytics, and reporting, and more.
Typical reasons we run HubSpot sales and CRM portal audits include:
To increase the quality of your database and convert more leads into customers

To get the right data out of the platform to make important decisions

To identify pipeline management best practices
REQUEST YOUR FREE AUDIT
›
Still struggling to achieve noticeable results with your HubSpot Marketing Hub?
Our HubSpot portal audit is ideal for you if you're still not seeing noticeable results from your marketing efforts using the HubSpot Marketing Hub. We'll help make your HubSpot work the way you need it to.
Our audit covers the following tools: landing pages, call-to-actions (CTAs), workflows and email, forms, blogs, ads, social and analytics, and more.
Typical scenarios where a HubSpot audit would be useful:
You want to increase website traffic

You want to increase lead generation efforts

You want to increase conversion rates

You need to improve – and prove – your marketing ROI
REQUEST YOUR FREE AUDIT
›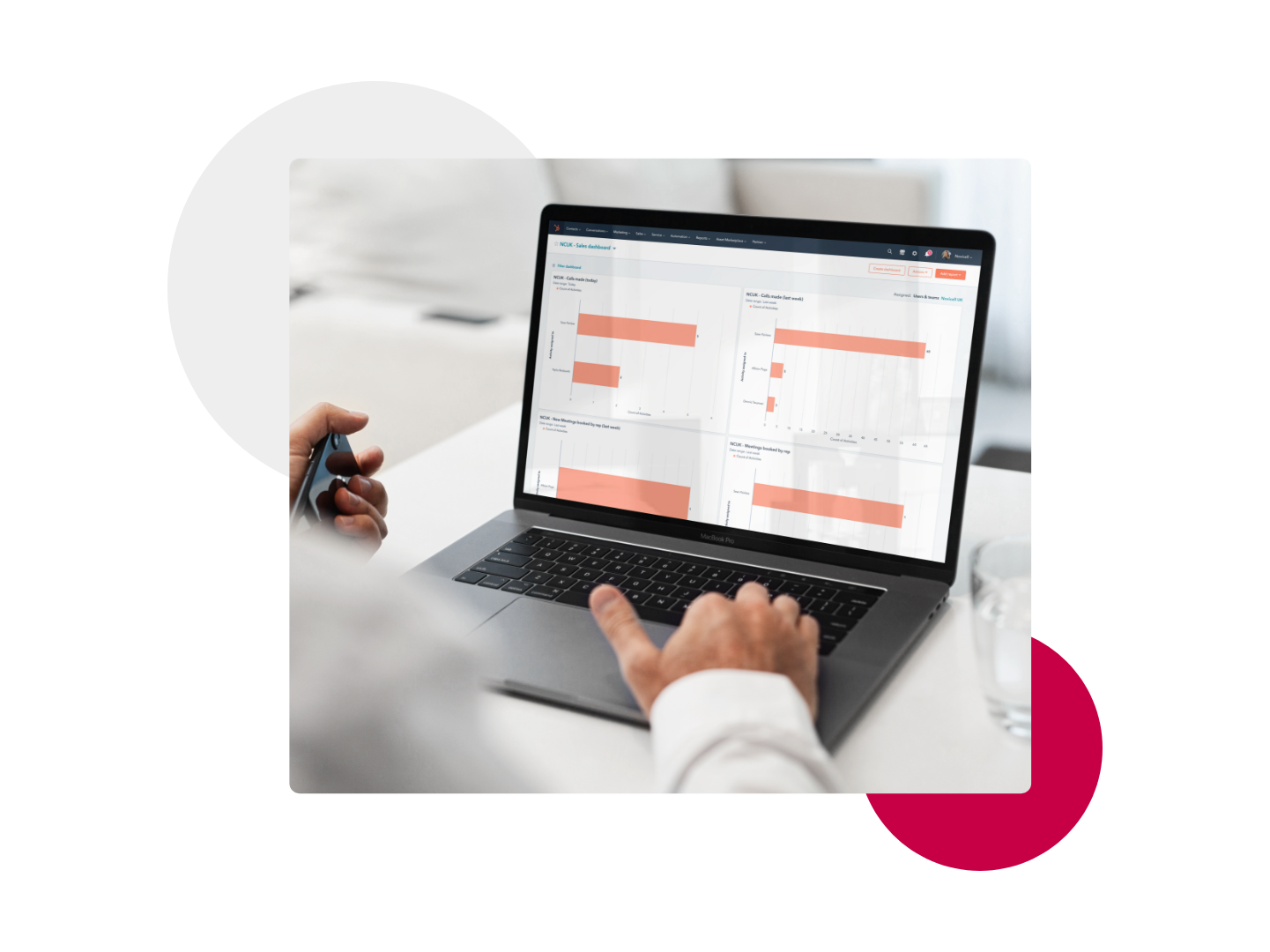 HubSpot portal audit FAQs
What is a HubSpot portal audit?

A HubSpot portal audit is a comprehensive review of your HubSpot platform to assess your usage and performance and to ultimately identify opportunities to increase the impact HubSpot has on your bottom line.

Why do I need a HubSpot portal audit?

It will help you optimise your existing HubSpot setup, get you more value from your HubSpot investment by increasing tool adoption and will help you manage your HubSpot platform more effectively.

How do I know when it's time for an audit?

You feel you aren't getting the maximum value from HubSpot

Your marketing, sales or service performance is stagnating

Your HubSpot setup is chaotic and difficult to navigate and/or manage



You've had a change in staff and they are not familiar with the HubSpot platform

You don't think you are using HubSpot correctly

You want to know how your HubSpot usage stacks up to other users

You need guidance on best practices for using and managing HubSpot tools

Is it really free?

Yes, absolutely. There is no obligation from your side. Part of our ethos here at Novicell is shared learning. We're on a mission to help companies such as yours get the most out of their HubSpot investment. Hopefully, you will find it useful and consider us next time you have questions about inbound marketing. All we ask for in return is your honest feedback on how you found your HubSpot portal audit.

Who do I need to involve from my team?

To get the most out of your HubSpot portal audit, we'll need to involve the person who is responsible for managing your HubSpot platform or those working with the Hub(s) under review.